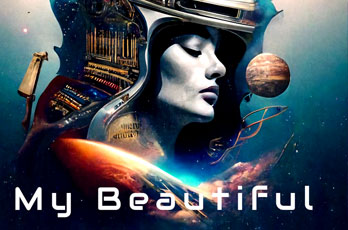 Star Vision Records proudly presents another single by techno and trance DJ and producer Lily Gale.
Uplifting trance music with an elevating sound of a mesmerizing electric guitar. Vocals and lyrics are also created by Lily Gale.
Enjoy the preview of our new trance single which will be released in April 2023.
Preview: https://starvisionrecords.com/tracks/starvis-002-my-beautiful/